Wednesday, March 24, 2021 / by Flr Team
Over the last year, you've probably realized your needs in a home have changed, especially for those who are working from home. It's possible you desire additional room that may not have been needed before the pandemic.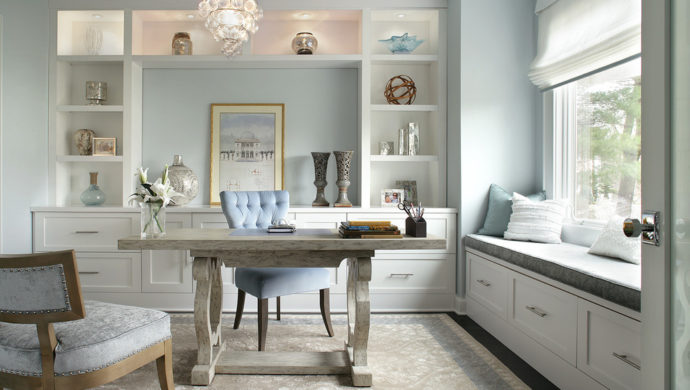 The space that you work in, should inspire you. Here are 5 work-from-home interior design trends for you to check out.
Maximalism Returns

Wallpaper and bolder colors are coming back! By adding an accent wall with a bold color or using wallpaper to add texture will help make your space cozy.

Natural Look

Bring the outdoors in, and use natural fibers in furniture, drapes, and decor.

The Open Air

Sheer window treatments and/or no treatments at all give a space the feeling of being outdoors.

Soothing Colors

Choose warm, comforting hues, and color schemes that promote wellness and healing. Some colors are soft serene blues and greens to mimic sea glass and ocean waters.

Feeling the Power

With more people home and on multiple digital devices, the need for high speed networks, strong wireless connections, faster routers, wifi boosters, and multiple power-access points on each wall are a necessity. This adds to how you will visually present your home.
There are several ways our agents can assist you with redesigning your home to infuse a sense of joy, comfort and color into your space.
If you need a Real Estate professional to sell your home because you've outgrown yours, reach out to the Florida Lifestyle Realty team. With our knowledge and experience, we can assist you from selling your home to find another one.
Florida Lifestyle Realty
(321)613-5922
---