Tuesday, October 13, 2020 / by Nichole Barna
Both my husband and I grew up in Merritt Island and graduated from Merritt Island High School. After spending some time in Orlando (and what felt like a moment in Austin), we moved back to Brevard County so he could be closer to his job.


What's great about this area is that it has a little bit of everything. Within the same day, you could be laying at the beach one moment then boating in the river the next. Entertainment ranges from hanging out at any of the laid back bars and breweries on the beach, experiencing the history of space exploration at the Kennedy Space Center Visitor Complex, and strolling through our quaint historic areas, like one of my favorite spots, Cocoa Village.


Historic Cocoa Village is this charming melting pot of old historic buildings and new businesses. It seems like something is opening up in Cocoa Village all the time. There's great food, delicious drinks, awesome coffee spots, an adorable bookshop, a place to throw hatches, and so much more fun to be had in the village!


Here are a few areas of interest:


Shops: Tails At The Barkery for fresh baked dog treats or local swag for your pets; From Olives and Grapes for speciality olive oils, vinegars, and more; Hello Again Books has quite the collection of space related reading material. It's a space enthusiasts' heaven! Maybe you need your hair or nails done. If so, book your appointment at Lucille Jane Salon!


Food: Rec 225 has the most dreamy ramen dish I've ever had - perfect for a late night snack (order the Fried Noodles! You won't be disappointed). Time Out for their take on a cuban...it's massive and out of this world! Crydermans if you want to feel like you've been transported to Austin, TX for some dang good BBQ. Villa Palma when you're craving some fine dining italian (might I also suggest one of their craft cocktails?). Ryan's for all you pizza lovers out there. Just don't forget to try some broccoli cheddar bites on the side. Ya'll, I'm telling you, they hit the spot! Then there is OSSORIO Bakery & Cafe which has it all - breakfast, lunch, dinner, ice cream, coffee... and the Fire Roast Sandwiches are a must try! My favorite is Nick's Catch!


Drinks: For my wine drinkers, try The Wine Lady. If you want beer made right in the village, head over to Bugnutty Brewing or Dirty Oar for some of their unique craft brews - how much more local can you get? Village Idiot Pub also has amazing craft beers on tap as well as a regular occurrence of live music from some of the best local artists; Need a craft cocktail? Try the new El Secreto Agave Lounge located in Tapa-n-Tacos.


Parks: There is a playground and splash pad for all the parents with kiddos looking for something family friendly and an Amphitheater where live performances would normally take place regularly pre-COVID.


What's also great about Cocoa Village, is that it's right on the Indian River, but if you take 520 east for about 14 minutes, you hit the beach! It's only 18 minutes from Cocoa Beach's Main Street and about 30 minutes from another precious historic area, Downtown Melbourne! The Space Coast is truly blessed with such great spots to explore and I've only skimmed the surface of what this area has to offer!


Want to hear more about Cocoa Village? Reach out to me directly!


Nichole Barna
REALTOR at Florida Lifestyle Realty
Cell: (321)961-4946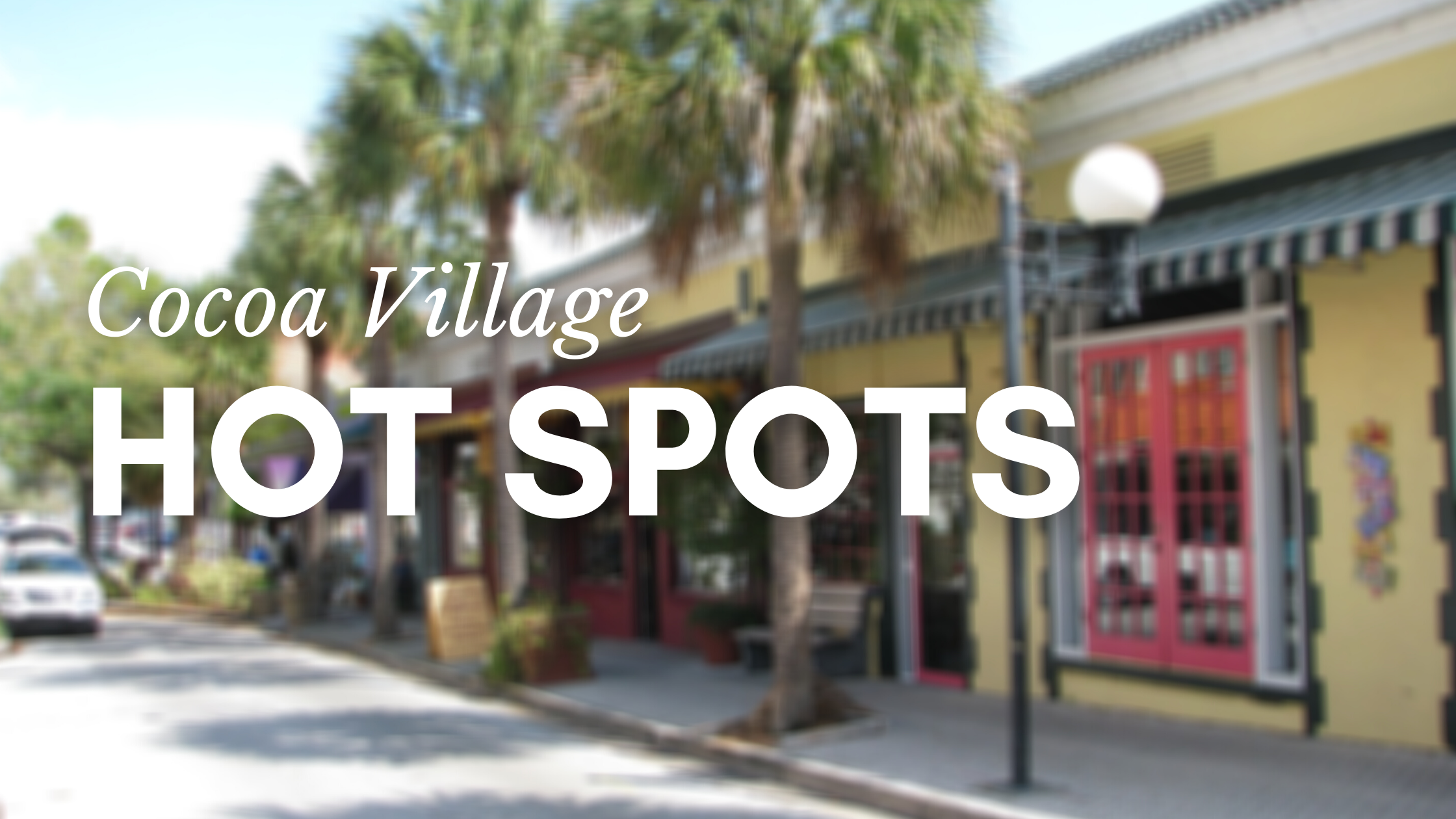 ---