Monday, November 16, 2020 / by Jackie Griffin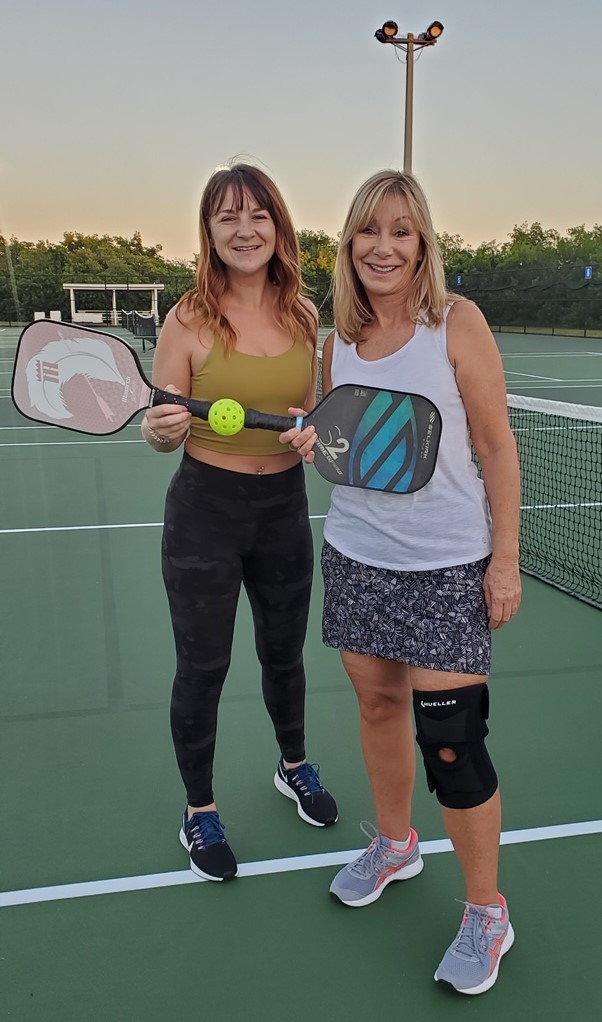 Pickleball is a paddleball sport that combines elements of badminton, table tennis, racquetball and tennis. Most often there are four
players although it can be played with two. It uses solid paddles made of a composite material to hit a perforated polymer ball that resembles a wiffle ball.

It is played on 1/2 the size of a tennis court. While rallying the ball over a 34'' net, 11 points take the win, but must be 2 points more than the opponent.


I started playing in February 2020
.
It's an easy sport to learn, and anyone can play. We have players of all age's, shapes and sizes. We even have players that have had double hip replacements! But don't fool yourself, there is a big element of strategy so it's anyone's game. Best of all, just show up with a paddle in hand and you're ready to play! Pickleball players love to welcome new players and they are
happy to teach you the game. I take my paddle with me when I travel, it's easy to take along and I always find a court and players to join in on a few games.
Pickleball can be played on any court, but you can also create your own on your driveway.
The sport is affordable! A net with paddles and balls can be purchased for 140 dollars at pickleball central.
https://www.pickleballcentral.com/Diller_Wood_Paddle_Compact_Set_18_Net_Paddles_Bal_p/pbdlrset.htm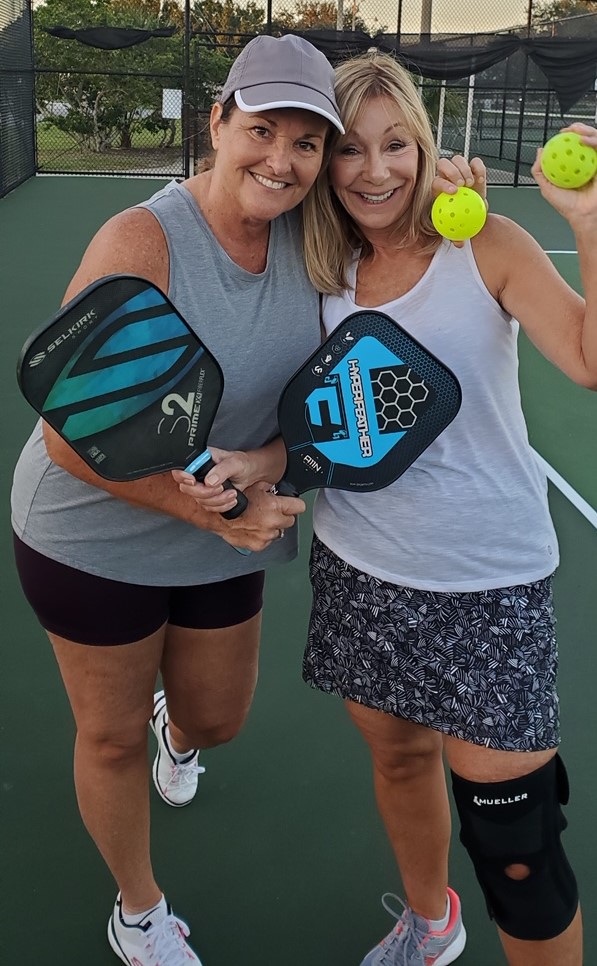 We have as many as 20+ places to play, both indoor and outdoor, in Brevard County. Cape Canaveral's Nancy Henson Rec
Center has wonderful outdoor courts, as does Kiwanis Island in Merritt Island. Cocoa Beach Rec Center has indoor courts,
as does the Walter Butler Community Center in Sharpes. Other places are, Woody Simpson Community Center
, Jimmy
Moore Park Melbourne, and Cuyler Park in Mims.


When I've had someone interested in trying the game, I first invite them to watch and then I put a paddle in their hand to do
some light tapping over the net. You can learn it all in just about an hour!


There are many coaches around town these days, my favorite trainer/coach is Mike Westcott, he is the Ambassador for
Brevard County and he will get you playing the game quickly. Look up the schedule on Facebook, Dink and Bang
Pickleball.... You can also call me, I love to introduce new people to Pickleball.



Do you have questions about pickleball or want to take a test drive with this sport? Contact me directly and I would be more than happy to assist you!


Jackie Griffin
Broker/Owner at Florida Lifestyle Realty

Cell:(321)613-5910
---