Tuesday, November 10, 2020 / by Ali Sarno
Florida Lifestyle Realty has been supporting Housing for Homeless since 2018 where we have agreed that for every home sold with us, we will donate a portion to the organization.

Housing for Homeless is permanent supportive housing targeted to individuals and families with chronic illnesses, disabilities, mental health issues, or substance use disorders who have experienced long-term or repeated homelessness. The goals are to help people obtain housing quickly, increase self-sufficiency, and remain housed.
They also aid homeless veterans by providing supportive housing and intense case management services for those that were referred to Housing for Homeless by Veterans Affairs (VA) and other agencies.
This past July, I met with Steve Kelly, the Housing for Homeless Veterans Program Director, in Titusville at their facility where he shared how much they do to support the veterans. It was great to learn about the different programs they offer based on their situation. With the impact of Covid-19, I wanted to find out what they were in need of at that time. One thing that came up was shoes. A lot of the veterans are getting jobs in the construction or food industry so the proper shoes are necessary for them to get employment.
I brought this information back to my team where we came up with a 'Contribution for a Cause' campaign that was strictly for social media. The way it worked was each time someone liked or shared our post on Facebook or Instagram, or followed our page, we donated $5.00 to the cause. It turned out to be super successful! With the help of our social media community, we donated a grand total of $1,625 to the veterans so that they can get the proper shoes for their employment!
In addition, we reached out to our vendors that we use on a daily basis (ie; Home Inspectors, Lenders, Electricians, Plumbers', etc) and they donated a total of $1,150 in gift cards.

This included:

-Kelsey, Elaine, and the Team at ISLAND TITLE & ESCROW AGENCY, Inc in Merritt Island
-Jeff Duncan at FBC Mortgage, LLC in Merritt Island
-Matt from Green Leaf Home Inspectors in Merritt Island
-Diana Trout from Brightway Insurance in Rockledge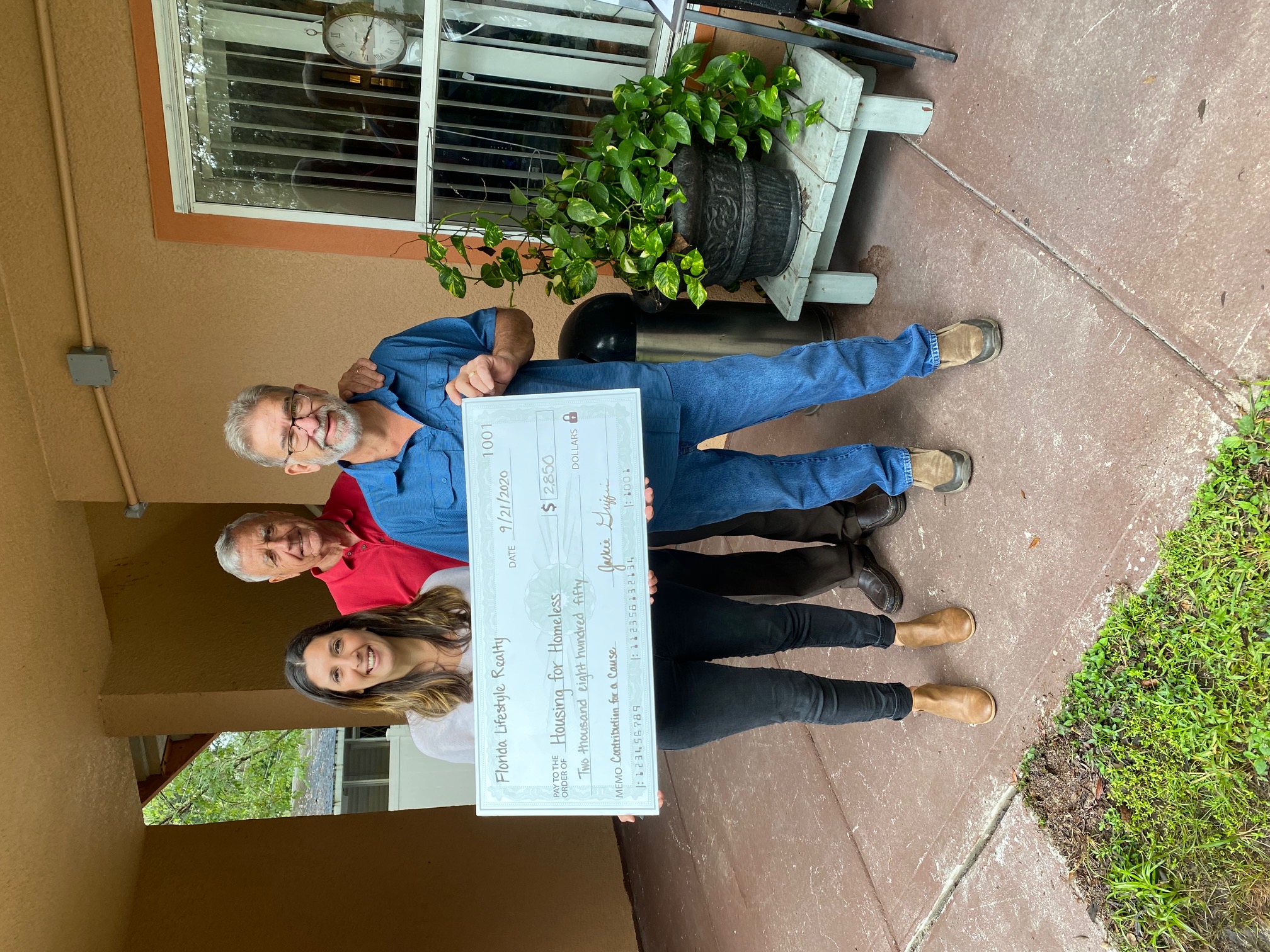 It resonated with a lot of our employees here at Florida Lifestyle Realty because many of us have a veteran or active duty military in our lives. Overall, the campaign was a huge success and we are so proud to be able to do this for them.


If you would like to make a donation of physical goods, please contact Cherie Williams at (321)639-0166 Ext. 105 or if you would like to make a donation through their website, click on the link here: Donate Here.
And If you know a Veteran struggling with homelessness, call (321)639-0166 Ext. 205, Housing for Homeless will provide the best support system for their needs!


Have any questions regarding Housing for Homeless? Reach out to me directly!

Ali Sarno
Marketing at Florida Lifestyle Realty
Ali.Sarno@LivingFLR.com
---