Monday, June 21, 2021 / by Jackie Griffin
A friend of mine showed me a quilt she was making and I thought, "one day when I'm older, I would like to do that, but am not yet old enough." Well, that day came when she gave me a gift of a panel. I had to ask, "what is a panel?" This was only the beginning of my education.
Soon after, I went to a quilt store with my friend. She told the ladies there that I was just starting to quilt. They responded with "run while you can!" We all laughed, but now I know exactly what they meant. I love it, and have fallen deep into the pit.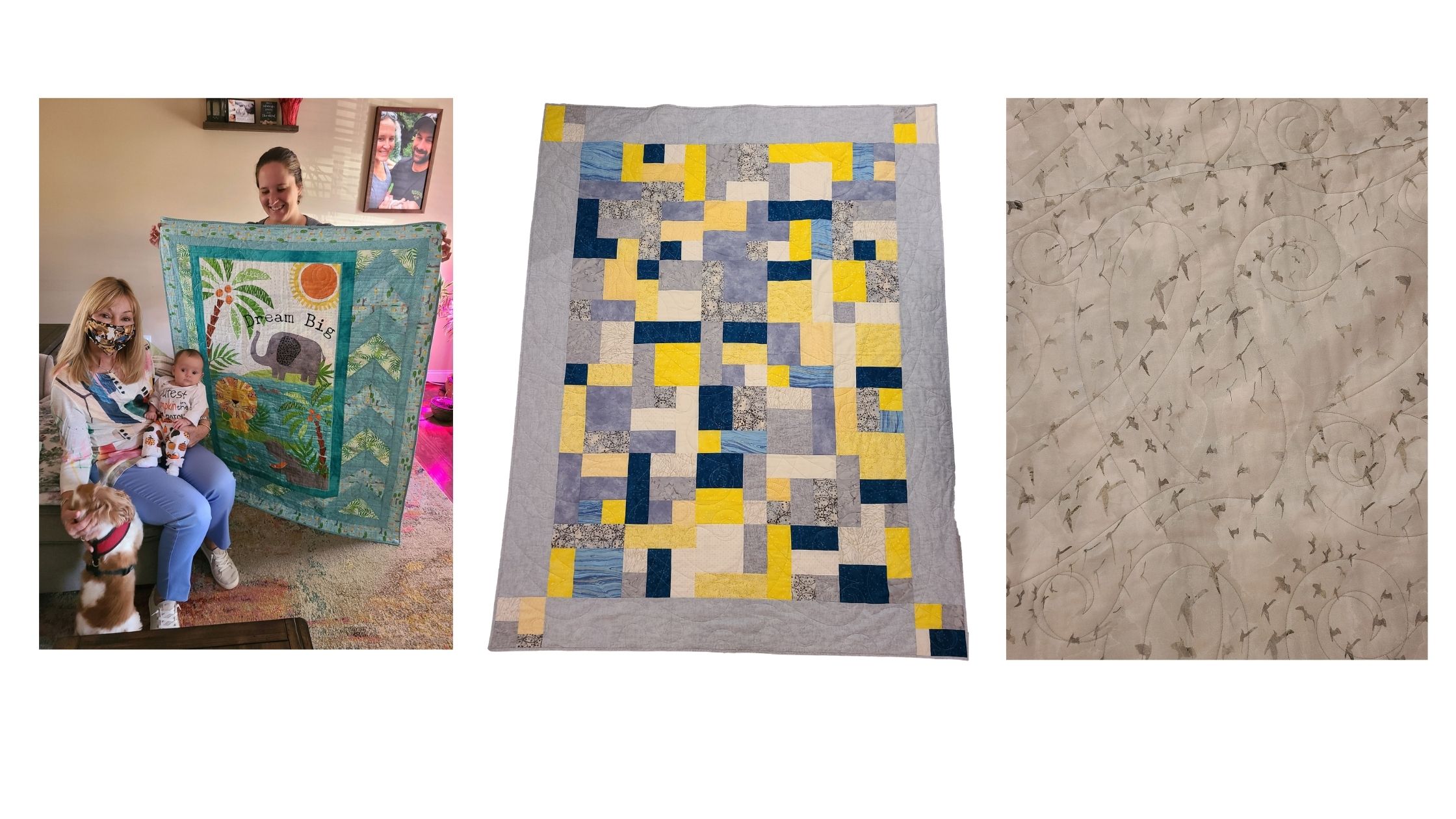 For those who don't know quilting lingo, each pattern has a name. One of the very first quilts I made, in the 2nd photo, was for my sister who has cancer. This pattern is called Yellow Brick Road, which is a very common pattern in quilting.
To get started, you pick your fabrics and cut pieces out per the pattern directions. Once done, you sew them all back together per the layout of the quilt design. So in essence, you take a perfectly good fabric and cut it apart to put it back together. Once complete, this is your Topper. From there, you can add borders to frame your work, but I've been told that modern quilts usually don't have them.
Cut the batting a bit larger than your Topper and get your backing piece selected and ready. Once you sandwich the three together, you will quilt the entire design. As you can see from the third photo, I've sewn in large hearts and cancer awareness ribbons. Once completed, trim the quilt and sew on binding and a label if you'd like.
Aside from selling a lot of real estate, it's a perfect indoor hobby. I am meeting women of all ages and having a great time. If you would like to learn more about quilting, feel free to reach out to me. I would love to help you!
Jackie Griffin
321-720-8866