Monday, August 3, 2020 / by Kelly Bruno
Living on or near the water is appealing to many people, especially those living in landlocked areas of our country. In fact, the majority of Buyers I've helped in Brevard County are searching for a waterfront property. So if you're reading this and are looking for that as well, you are in luck! On the Space Coast, there are 72 beautiful miles of Atlantic Ocean beaches and four major rivers to enjoy. In some spots, where the geography becomes narrow on the barrier islands, the river is just a few blocks away from the ocean. It's the best of both worlds!
For some people, there is no preference as to which body of water the property is located. For others, it's one or the other with no exceptions.
I have mixed feelings on this one. I LOVE the ocean, I always have. I am a morning person and typically get up before the sun rises. There is nothing better than taking my Pomeranian Bidzy out in the morning while the sun is just starting to rise; it's a magnificent sight and makes waiting for Bidzy to find "the spot" pretty enjoyable. Then there are the sounds of the waves to consider- so peaceful and relaxing no matter what time of day or night.
If you are lucky enough to live where you can actually see the ocean, that is the best view, in my opinion! I enjoy watching the rhythmic movement of the waves coming in and gazing at the stars in the clear night sky. And if you've ever witnessed a lightning storm way out on the water, you'd know it's quite a sight to behold.
Another perk when you live Oceanside is getting to walk right out to the beach- no crossing streets and no looking/paying for beach parking. When there is a rocket launch, you can just go right outside your patio for a full spectacular view. In a property on the river, you will most likely encounter some sort of obstruction, such as a taller condo, for part of a launch.
I did say I have mixed feelings though. As much as I love my sunrises and easy ocean access, boy do I miss my sunsets. This is where riverside living wins over the ocean every time. There's something just so wonderful about sitting on your balcony after a long day of work, kicking back with the cocktail of your choice and seeing the sun disappear in a palette of reds, oranges and pinks.
Another plus of riverside living is boating. Many of the area's riverfront communities and homes have docks and/or boat slips. Just step outside and hop on board whenever you want. If you live Oceanside and want a boat, you will have to a rent a space in a marina or storage facility.
Riverside properties are also, in most cases, more budget friendly. Depending on the market, you can expect to pay 20% or more for a similar property sitting Oceanside.
I recently worked with wonderful clients who had their hearts set on a riverfront condo. They didn't want Oceanfront, as they incorrectly thought the condo fees were always higher on the ocean (condo fees vary widely for a variety of reasons) and they also thought only oceanfront condos were affected by rust caused by salt air (also not true). Another thing they didn't like was being near A1A, the main roadway through Cocoa Beach. They thought being on the river would be quieter. What they didn't know is there are several condos located on A1A that are set WAY back from the road that you don't even know it's there! There's also a fabulous little street called Ocean Beach Boulevard that is Oceanfront and tucked away a few blocks East of A1A. After a few showings on the ocean in these areas, that was the end of their search. They ended up buying on the ocean and couldn't be happier!
If you are torn between the mighty ocean and meandering river, I would suggest taking a look at both Oceanside and riverside properties. You may THINK you know what you prefer, but sometimes, all it takes is that one property to WOW you and everything changes!
Have any questions around this topic? Please don't hesitate to reach out to me!
Kelly Bruno

REALTOR at Florida Lifestyle Realty
Cell: (321)749-5355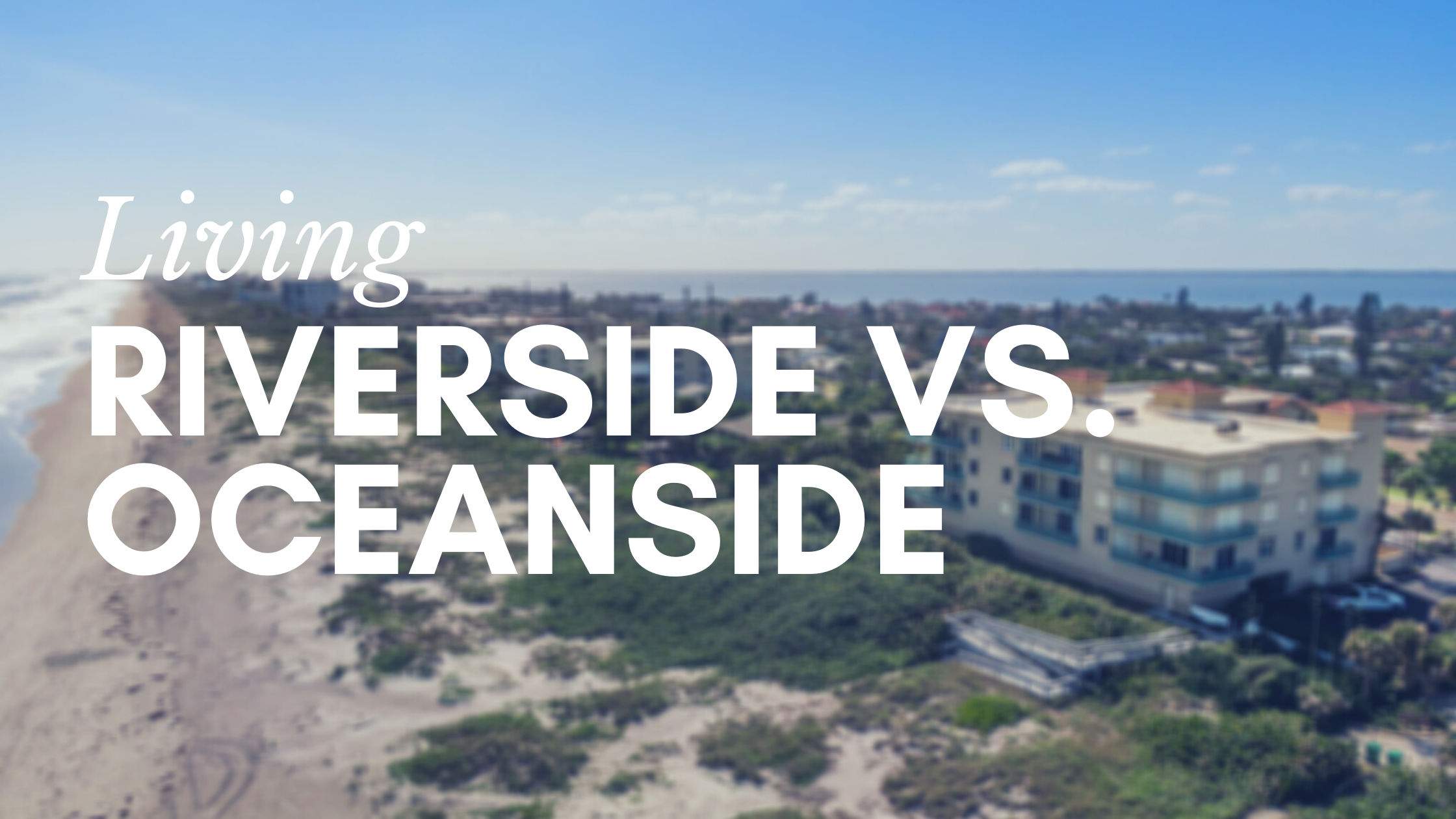 ---