Wednesday, April 6, 2022 / by Flr Team
Entryways can sometimes be difficult to design. This is the first thing you see when you enter a home. You want it to be welcoming, yet it's often a highly functional area packed into a small space. But what about those of us who don't have a dedicated entry area? Many front doors open directly into the living room without a closet nearby, making it even more challenging to design an entry space. Here are a few examples of how you can create the illusion of an entryway.
For an entryway that leads straight into a long, narrow hallway, try adding practical accents that will frame the space to make it feel like an actual foyer. Add a bench for putting on and removing your shoes with hooks above for hanging jackets or handbags. Place some storage baskets underneath and finish it off with a rug.


A skinny console table also works great for a long hallway. It takes up minimal space, yet still offers plenty of storage inside the drawers and down below. Dress it up with a lamp and small accent pieces, and place a mirror or large artwork on the wall space above.
Another great way to fake an entryway is to fill the entrance with a tall wardrobe cabinet. This will add tons of hidden storage. And, if you decide to rethink your entry space down the line, you can use it as storage for somewhere else in your home.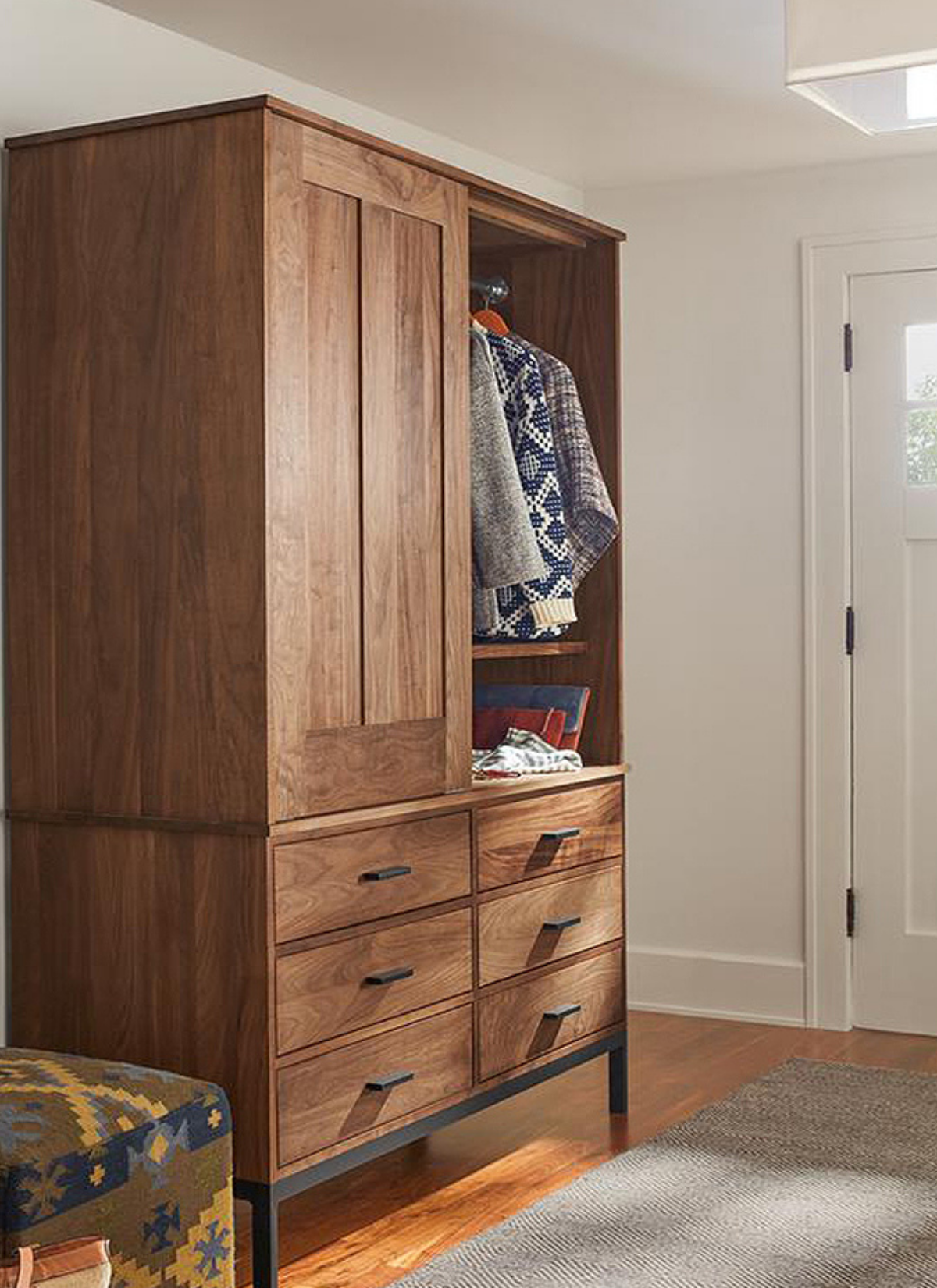 Similarly, cubbies or lockers are also practical storage pieces for the entryway and can look like custom built-ins. These are great for homes with school-age kids allowing the perfect space to store their backpacks and outdoor wear.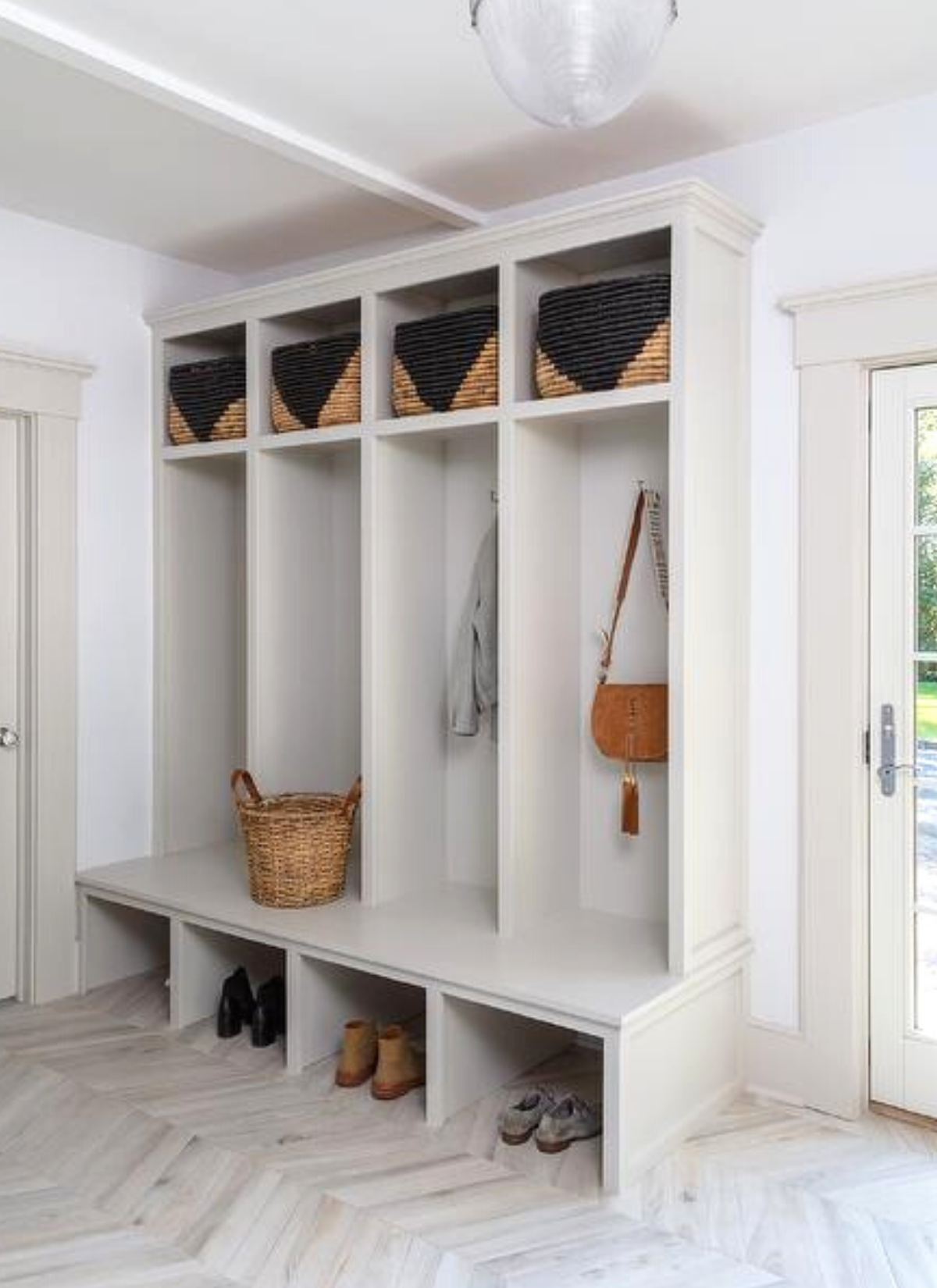 Creating a room divider, such as a low bookcase, is another way to create an entryway. It separates a front door space from the living area. The low bookcase or shelving unit creates a makeshift wall without closing in the entry space. It also makes for a great place to put all of your catchalls, and gives you some extra storage for the living area. Just make sure this piece blends in with the rest of your furnishings, and then finish off the entry space with some hooks.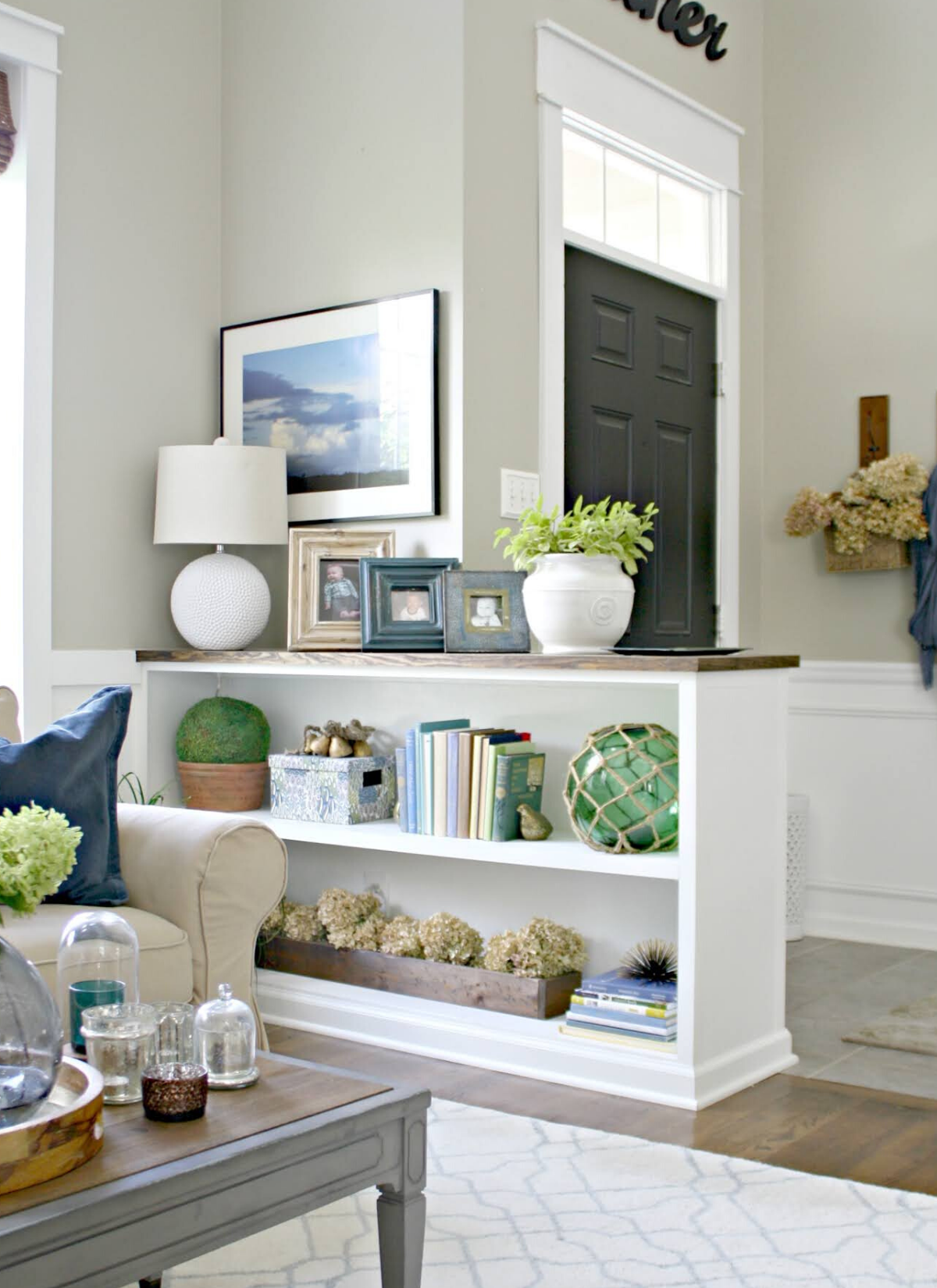 We hope this inspired you to solve your no-entryway challenge. Please reach out to us or visit our
Pinterest
page
@livingflr
for more home d
é
cor inspiration.